Chapel on the Dunes Weddings
Say I Do at Port Aransas' Most Historic Venue
High on a sand dune overlooking the Gulf of Mexico in Port Aransas, there is a little white Chapel, the oldest consecrated church on the Island. 
Known as the Chapel on the Dunes, it was built between 1937 and 1938 by Aline B. Carter who was called the "White Angel" because of her flowing, white organdy dresses and loving service to the community. 
After Sunday School every week, Mrs. Carter served ice cream and cake to the Island children who were enchanted by the White Angel, her Bible stories, and the delicious desserts which followed.  Mrs. Carter used the Chapel for meditation and inspiration for her poetry books, following the publication of which, she was named Poet Laureate of Texas from 1947-1949. 
Mrs. Carter, her husband H.C. Carter, and three sons Champe, Frank, and David, were some of the first families to spend their summers on the Island.  The chapel was later under the care and management of her son Frank Carter until his passing at the age of 99 in 2018.  The Carter Family still owns the Chapel and welcomes the community to visit through the tours by the Port Aransas Museum and as a wedding venue organized through Starkey Properties.
The Carter Family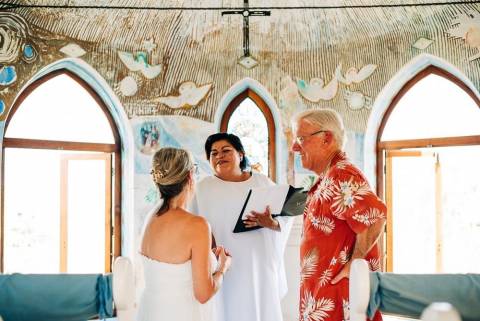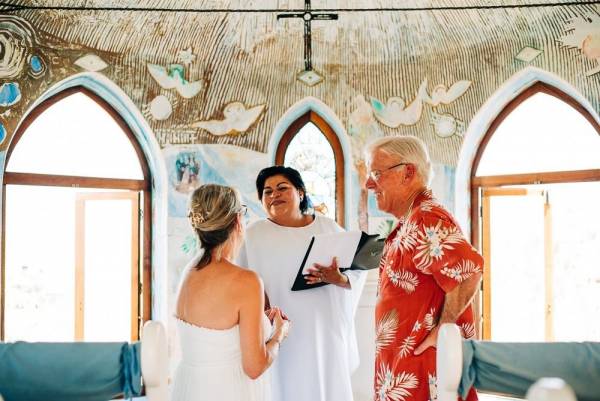 I am a non-denominational officiant, ordained by the American Marriage Ministries. I have been marrying couples since 2014 and I have performed over 100 weddings since then. I pride myself in performing memorable, personalized, and romantic wedding ceremonies. You can view my website The Love Officiant for more info.
Pricing
Non Residents $350.00
Port Aransas Residents $250.00
Contact Me: 361-904-1385 or theloveofficiant.reneereyes@yahoo.com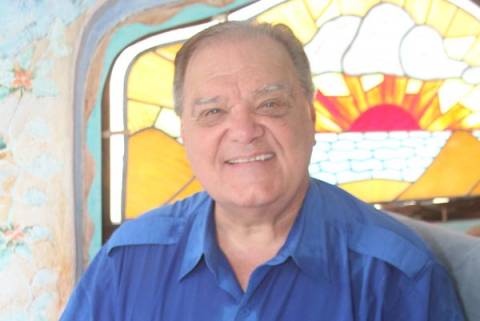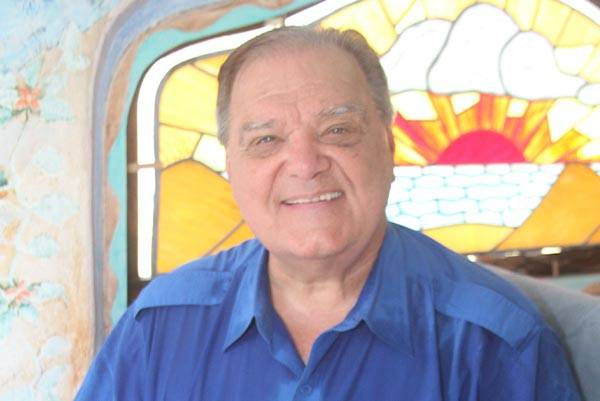 Brent Rourk 
I have been a licensed wedding Minister for 10 years and a professional photographer for 12 years. I have performed weddings in the Chapel and also have been the photographer. I have a unique relationship with the Carter family and have written articles and now in the process of a book about the Chapel. 
Pricing
Out of State $295
Texan Residents $250
Port Aransas Residents $225
Contact Me: 361.244.7603 or brentrourk@yahoo.com
Tours are scheduled the 1st and 3rd Saturday of each month at 9:15 AM and may not be reserved for weddings during those times.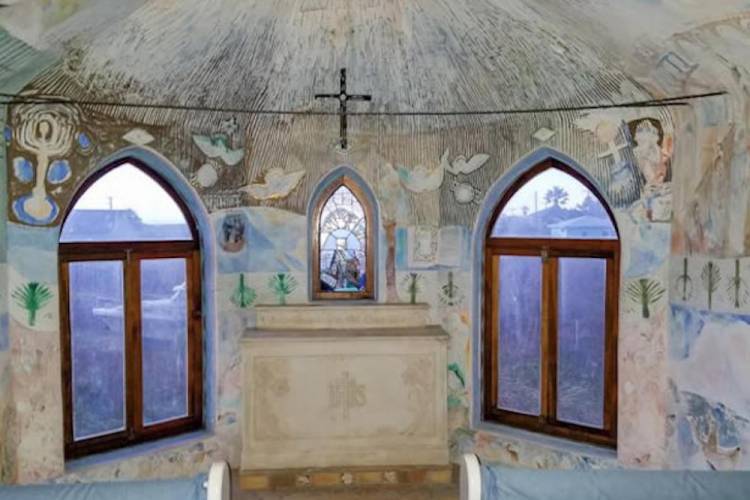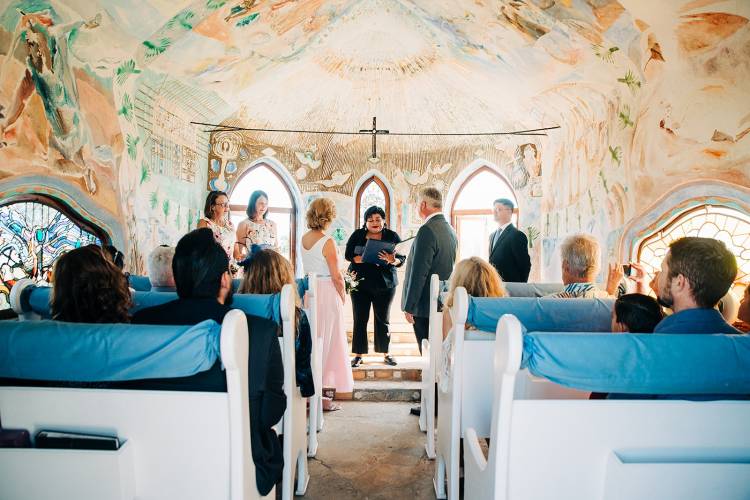 Inquire about the Chapel on the Dune for your Wedding