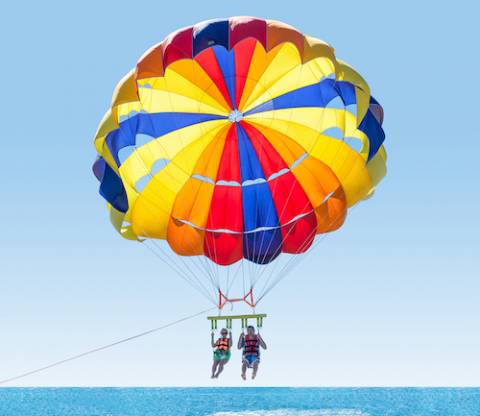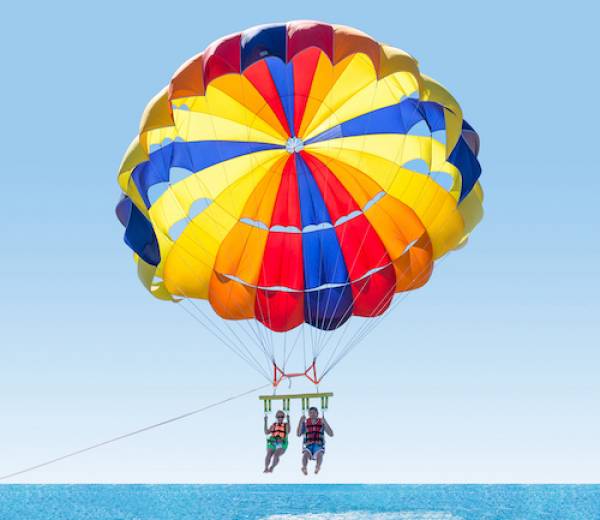 Chute Em Up Parasailing offers riders a chance to have a bird's eye view of Port Aransas, the Lydia Ann Channel, and the Gulf of Mexico. Not for those faint of heart, parasailing lets you fly up to 300 feet in the air to catch these sprawling views.
Chute Em Up Parasailing boats launch from Woody's Sports Center into the Lydia Ann Channel with up to 3 riders. There is a weight minimum of 150 lbs, and the maximum weight varies between 450 lbs and 600 lbs depending on wind conditions.
Chute Em Up Parasailing Information
Address: 136 W. Cotter Ave., Port Aransas, TX 78373
Phone: (361) 774-5792
Pricing: $84 per flyer (up to 3 flyers at least 7 years old)
Learn more about Chute Em Up Parasail.