Deep Sea Fishing in Port Aransas
Deep Sea Fishing in Port Aransas offers a great opportunity to get out on the water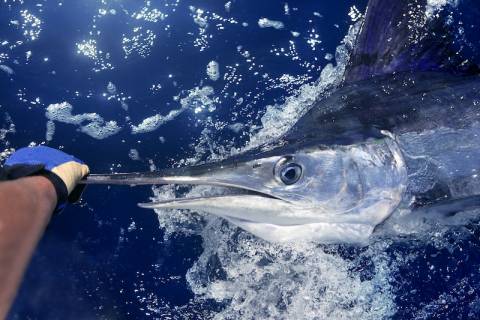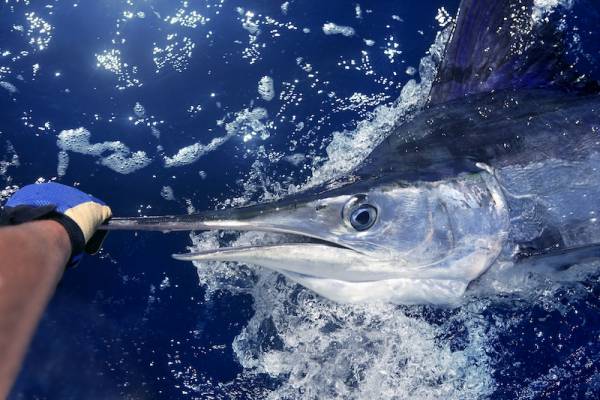 Deep Sea fishing is a pastime in Port Aransas and the Texas Gulf Coast all year long. Captain Kelly's Deep Sea Headquarters offers a variety of tours, including partial- and all-day fishing trips, fireworks cruises, dolphin watching tours, and industrial tours. It's possible to catch redfish, trout, flounder, red snapper, tuna, marlin, and more. 
Deep Sea Fishing Trips
Captain Kelly's Deep Sea Headquarters offers a variety of options for fishing charters to accommodate any groups and needs. You can go on a 3.5-hour day trip or venture out to the sea for a 60-hour trip, or pretty much anything in between. Catch kingfish, red snapper, cobia, blacktip shark, grouper, and much more. 
Trips include bait, fishing rods, and tackle. Read the details of your booked trip, as some offer on-ship concessions, while others encourage you to bring your own food and beverages. 
Special Cruises
Captain Kelly's also offers specialty cruises for groups and families who want to get out on the water without casting a line. Fireworks cruises depart from the headquarters in the evening at 8:30 p.m., and are a perfect way to end the day in Port Aransas. 
Dolphin cruises run out of Captain Kelly's Deep Sea Headquarters by the Scarlet Lady. The roughly 50-foot boat can hold up to 49 passengers, offering both sunny and shaded spots. The Scarlet Lady meanders through the waters of the Lydia Ann Channel for 90 minutes in search of wild dolphins, sea birds, and other natural attractions. 
You can also go on an industrial tour to the Port of Ingleside on Tuesdays and Thursdays. Tour guides dive into detail about offshore drilling platforms and rigs throughout the waters. Cruises are two and two-and-a-half hours long and also include lunch next door at Fins Grill afterward.  
Contact us so we can help you plan the perfect Port Aransas vacation. Our properties are located along the Texas Gulf Coast so you're within easy access to deep sea fishing and all the other activities and attractions on Mustang Island. Browse our vacation rentals in Port Aransas today.