Port Aransas Art Center
A public place for art, gathering, and education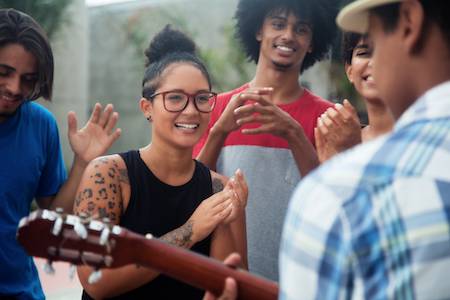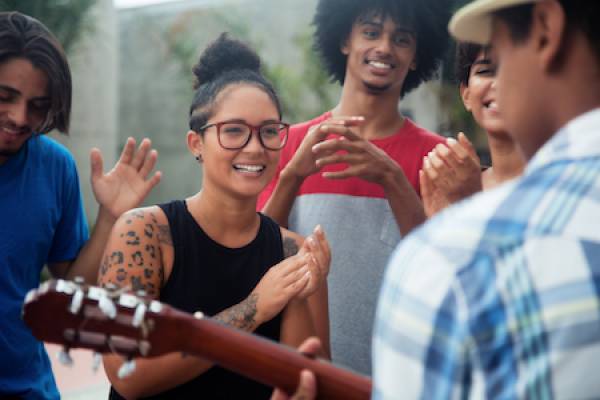 The Port Aransas Art Center formed in 1995 and has grown ever since. In 2017 the Port Aransas Art Center moved to its current location at 104 N. Alister Street. The space offers locals and travelers an oasis for art, education, and community support. There are rotating exhibits, for-sale pieces, events, workshops, and more. Entrance to the Art Center is free. The Port Aransas Art Center is open Monday through Saturday 11 a.m. to 5 p.m. 
The Port Aransas Art Center features works from more than 225 members from the region, including Port Aransas, Mustang Island, Padre Island, and more. Artists from Austin, San Antonio, Houston, Dallas, and beyond also display and sell art at the center. 
Art Classes 
Want to spend some time indoors while in Port Aransas? The Art Center offers year-round drop-in classes including Fun with Acrylics, Drop In and Draw, Collage Exploration, and Watercolor. The center also hosts more extensive workshops. 
Consider trying the 'Creating a Travel Memory' workshop taught by Judith DeShong Hall. The six-hour course enables you to create tangible memories from your Port Aransas vacation using photos, souvenirs, or memorabilia. 
Events
Depending on the time of year you visit, you'll have access to events for all ages at the Port Aransas Art Center. First Fridays is a great way to explore the Art Center in a fun and relaxing setting. The event is held the first Friday of each month starting at 5:30 p.m. It features live music, refreshments, and artists on-site to chat about their works. These events are free. 
Each spring the ArtFest event takes place in the Jerry McDonald Field for two days. The event showcases fine arts and crafts from local artists. Other events include the Hearts for the Arts Silent Auction, Island Holiday Market, Rock Around the Arts Dance, Songwriters Showcase, Student Art Show and Reception, and the Wine, Whine and Design monthly event. 
Learn more about the Port Aransas Art Center.
Contact us so we can be of assistance in finding the perfect Port Aransas rental. Our properties in Port Aransas are located within access to the Texas Gulf Coast and all it has to offer. Browse our Port Aransas vacation rentals today.