Port Aransas Nature Preserve
Walk through 1,200 scenic acres at the Port Aransas Nature Preserve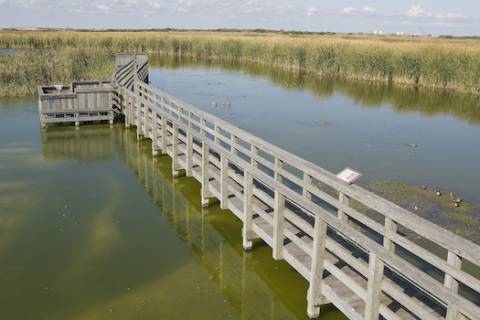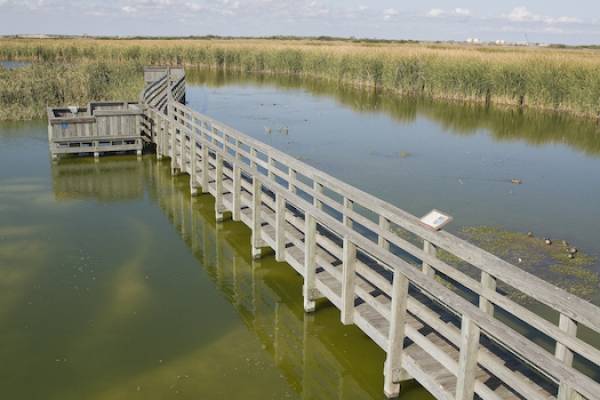 The Nature Preserve of Port Aransas offers nature walking trails and bird-watching opportunities throughout a sandy, marshland park. Covering 1,217 acres in the area previously known as Charlie's Pasture, the Nature Preserve of Port Aransas features boardwalk and nature trails for hiking and biking. Bring along a packed lunch to enjoy in the shaded picnic area.
Meet at the community parking lot at 8 a.m. on Saturday mornings for a two-hour guided nature walk. This easy to moderate hike offers great views of the Coastal Prairie habitat and Salt Island.
The Nature Preserve of Port Aransas is located just next to the Leonabelle Turnbull Birding Center. Both parks are fairly small and can be visited on the same day.  
As of July 2019, some trails still remain closed due to damage from Hurricane Harvey. Check here for the most up-to-date trail access maps. 
Nature Preserve of Port Aransas Details
Address: 710 W. Ave A, Port Aransas, Texas 78373
Phone: (361) 749-0081
Hours: 8 a.m. - 5 p.m.
Plan Your Port Aransas Vacation
Port Aransas is an outdoor oasis. Whether you prefer hiking, deep sea fishing, or relaxing at the beach, Port Aransas has something to offer all kinds of travelers. Browse our wide selection of Port Aransas vacation rentals to find the perfect home base for your trip.