3 Reasons Why You Can't Miss Texas Sandfest In Port Aransas
The Premier Texas Sandcastle Sculpting Competition Needs To Be On Your Port Aransas Itinerary!
Remember those exciting childhood trips to the beach where you and a your friends would work together to construct the ultimate sandcastle using plastic shovels and colorful little buckets? Well, some folks sort of kept making sandcastles until they elevated into the realm of sand sculptors making incredible works of sandy art. And from the grains of those masterpieces, the Texas Sandfest was born!
Port Aransas has hosted Texas Sandfest since 1997, but this spectacular sand-sculpting event has come a long way from its humble beginnings. It has evolved into a three-day festival of fun that features live music, beer and wine tastings, and great food along with the sculpting competitions. If you're planning an April visit to Port Aransas, here are the top three reasons why you need to check out Texas Sandfest!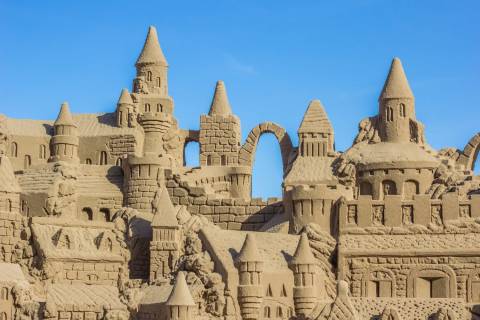 1. Incredible Sand Sculptures
Of course the main attractions and biggest reasons to check out Texas Sandfest are the awe-inspiring sand sculptures that the artists create. We've all seen a pretty good sandcastle from time to time, but the sculptures you'll find here make those other castles look like garden sheds. The sheer size and amount of detail put into these sculptures almost make you feel as if you're perusing a modern art gallery. Well, you feel that way until you remember you're appreciating the art in bathing suit with a few globs of sunscreen not fully rubbed in on your face whilst also drinking a beverage from a plastic cup. But that's the fun of it - art you can enjoy relaxed!
If you need further proof of how magnificent these sculptures get, then head to the Texas Sandfest photos page to see the sculptures from past years.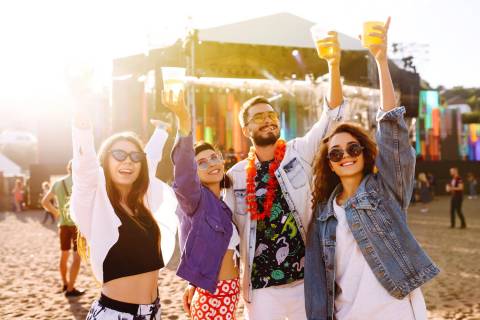 2. Full Festival Of Events For A Good Cause
As previously mentioned, Texas Sandfest has come a long way from its first iteration in 1997. Over two decades after the inaugural event, Sandfest has turned into a three-day festival full of exciting live music shows, tasting events, and much more! Not to mention the multitude of great shopping and food vendors that accompany the events. Even if stunning sand arrangements aren't your jam, you'll find more than enough fun things to do during the Texas Sandfest schedule of events.
Plus, you can party on knowing that the proceeds from Texas Sandfest go towards great causes in the local community. All the money raised during the festival are either donated to local charities or used to fund scholarships for high school students.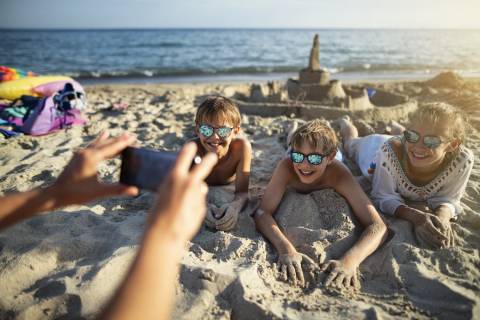 3. Fun For The Whole Family
The folks who run Texas Sandfest have worked hard to make sure that there are fun activities that everyone can take part in. Sand sculpting competitions, for example, aren't limited to just the seasoned pros. There are sculpting competitons for semi-pros, ameaturs, teens, and younger kids too! Or, if you're not looking to compete, some of the master sculpturs also hold sand-sculpting lessons throughout the three days of Sandfest. By the end of the festival, you be able to plan your next trip to the beach knowing full well that you can make sandcastles now that rival the memories of the ones you made as kid.
Basically, a stop at Texas Sandfest is the ultimate beach experience. You and your family or friend group will enjoy everything a regular beach trip has to offer with the added bonuses of great music, delicious food and drinks, and the opportunity to see art as fine as sand!
For those reasons and many more, we resoundly believe that you need to add Texas Sandfest to your Port Aransas vacation itinerary. The three-day festival is as fun and unique as it gets, and once you get there you'll never want it to end!
Be sure to check out the Texas Sandfest website for more information on this year's event. Also, make sure that your visit to the festival is complete by booking a Port Aransas vacation rental with Starkey Properties. We have great beachfront and beachview rentals that will make getting to and from Texas Sandfest a breeze!