How to Plan Your Perfect Port Aransas Vacation
5 Steps on Planning the Perfect Trip to Port Aransas, TX
The keys to planning any good vacation are knowledge and time. Learn what you can about where you're staying and what's there to do, and give yourself time to do so. Especially here in Port Aransas,  you'll want to plan ahead of time what your vacation will entail.
Without further adieu, here are 5 steps for how to plan a trip to Port Aransas. These steps are written with the assumption that you'll be booking a vacation rental with Starkey Properties, but the principles apply to any accommodations.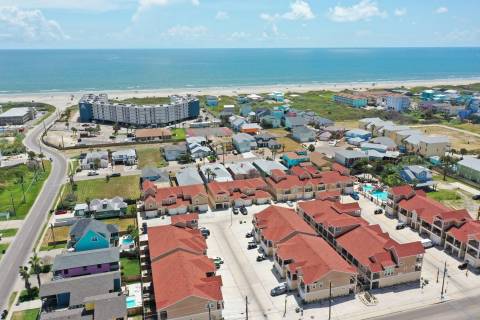 1) Choose Your Location to Stay
Where in Port A you choose to stay will depend on how you want to spend the majority of your time. If you book with Starkey Properties, we categorize our vacation rental locations based on their proximity to the beach and downtown.
If you're looking to spend as much time as possible at the beach, then you'll want Beach-View or Beachfront accommodations. Beachfront properties, as you might expect, are located right on Port A's white sandy beaches. Beach-View homes and condos are those within very short walking distance to the beaches. Either option grants you the best beach access as well as the most stunning views around Port Aransas right off your deck or balcony.
If the beaches aren't as high a priority for your trip, then you should consider a Downtown or Near-the-Ocean property. Starkey's Downtown rentals put you and your group right by the best shops, restaurants, and local attractions. Properties in category of "Near the Ocean" are the happy medium between downtown and the two beach-oriented categories above. You can reach either the beach or attractions in downtown Port A with equal ease.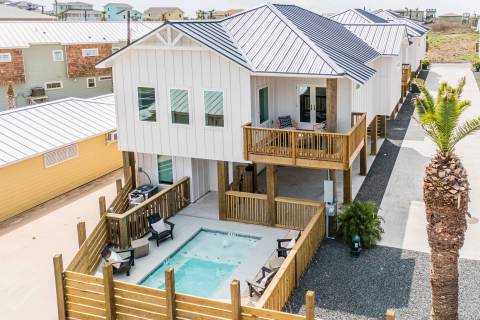 2) Research Rental Properties
Once you've decided on your location in Port A to stay at, spend some time browsing the many rental options available. Common things that are important to consider while you browse will be the size of your group, if you're bringing a pet, and the amenities you'll need.
First and foremost, you need to decide on the how large your vacation rental should be. Here at Starkey, we have rentals big enough to accommodate up to 10 or more guests as well as smaller rentals fit for groups of 2. Before booking a rental, be sure to check that it's appropriately sized for the number of people on your trip.
Other factors such as select amenities and whether or not a property is pet-friendly should also be a consideration for you. Of course, if you're traveling with a furry friend, then you'll need to book from the list of pet-friendly rentals. You may also want to look into properties with community or private pools, properties with washer and dryer units, or properties with golf carts included. You'll find pre-made lists for these and other features on our Properties by Amenities page.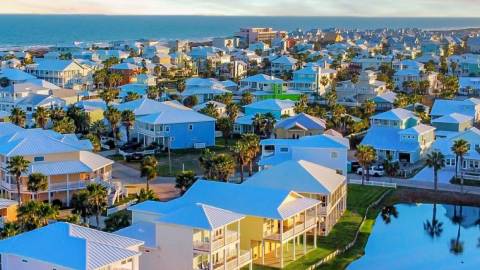 3) Book Direct Online or Call a Receptionist
This is a short step, and one you should always take when booking your vacation rental. Booking directly online or calling to reserve your rental saves you from added fees as well as other potential issues that can crop up with third-party bookings.
All Starkey Properties Port A rentals can be booked directly online from their individual property description pages, or you call our office at 361.749.3591 to book by phone. Additionally, you can contact us for insightful travel advice before or after booking your stay.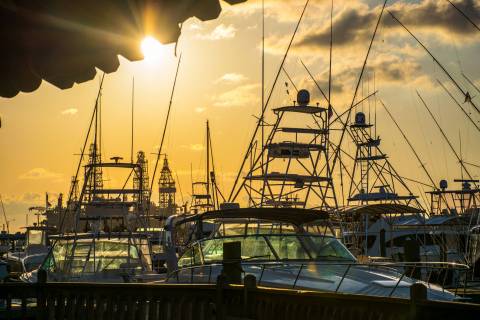 4) Plan and Book Your Activities Ahead of Time
Once you've reserved your accommodations, it's a good practice to also your activity itinerary well before your trip. Doing so will help you spend more time enjoying all you want to experience in Port A  instead of aimlessly moving from place to place while you're there.
When planning your activities, pay attention to the things that require reservations or only operate for a limited time. Check out what events are taking place during your stay, the guided excursions available, and other attractions with a cost of entry. When you book these things ahead of time, you save yourself from the stress of whether or not you can do the activities you want when you want to do them.
Be sure to check out our Experience Guide and other Port Aransas vacation guide pages as you start planning your itinerary. There you'll find information on Port Aransas things to do and see such the Texas State Aquarium, Lydia Ann Lighthouse, Port Aransas Art Center, and a list of upcoming events.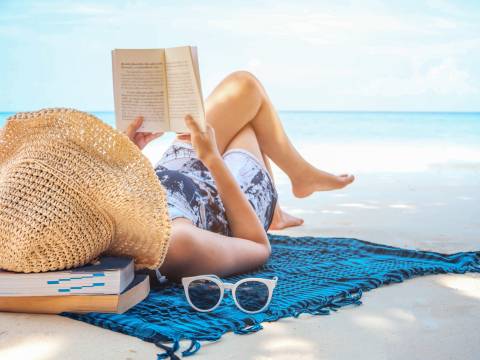 5) Know What to Bring
Last but not least on our 5-step guide to Port A vacation-planning is to know what to bring. Simply put, figure out what you need to pack versus what you'll have available to rent or purchase.
When it comes to clothes you should bring, think "beach town" as the vibe and dress for the season. Summers in Port A reach highs in the upper 90s, winter lows drop as far as low 50s, and the humidity is high throughout the year. For any season, you'll want to bring the common beach necessities: swimsuit, flip flops or sandals, lightweight shirt, hat, and sunglasses. Everything else should be packed sensibly in accordance to the weather and your personal comforts.
As for groceries and household items, there are plenty of local stores you can shop at to keep yourself stocked up on food and beverages throughout your stay. There are also some things that come include with your vacation rental, such as kitchenware, linens, and towels. So be sure to check your rental description, our FAQ page, or contact us for more information on what's included in your stay.
Finally, you do not need to bring beach gear for your stay in Port Aransas. We have an informative page on where to acquire the best beach gear and golf cart rentals to use throughout your trip.
That just about covers it for our 5 Port Aransas trip-planning tips. So long as you follow these 5 steps, you're all but guaranteed to plan the perfect vacation to Port A.
Again, be sure to check out our Port Aransas Experience Guide pages for more trip-planning information, and click the button below to browse through all our wonderful vacation homes and condos!