Port Aransas Beach Etiquette
Enjoy Your Beach Trip The "Port A Way" With These Beach Etiquette Tips
Here in Port Aransas, we take great pride in our pristine and beautiful beaches. Beach in Port A are wonderful places to spend the day with family and friends, go for a refreshing swim, or just snap a few photos.
In order to keep our beaches enjoyable for everyone now as well as in the future, there are a few easy-to-follow guidelines for beach etiquette in Port Aransas. So long as you and your group follow these simple beach etiquette best practices, our lovely beaches will maintain their status as pristine and fun destination!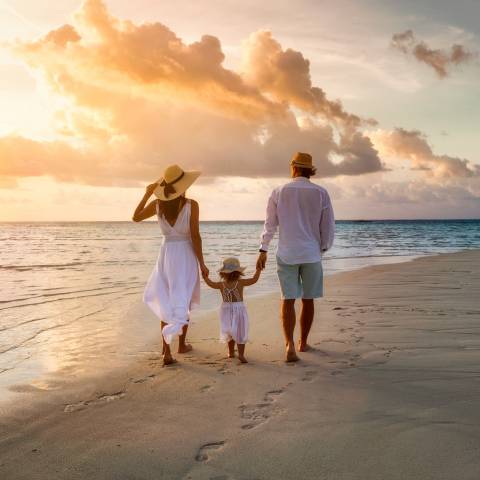 The Port A Way To Enjoy Our Beaches
Be Mindful Of Space When You Park - Make room for everyone to enjoy our beaches and correct parking job if you accidentally take up more space than you need.
Dispose Of All Trash - Pack out everything you packed in and throw any trash you have in the proper trash cans to keep our beaches spotless!
Drive Responsibly - Whether you're on the roads or cruising the beaches, drive your vehicle responsibly and in accordance to our road laws.
Treat Service Workers With Kindness - Local service workers and wait staff work hard each day to make your vacation as fun and easy as can be. Please treat them with respect and kindness.
Be Considerate Of Your Volume - No matter how great your taste in music is, other beach patrons may not want to hear it. Keep your speaker volume down to a considerate level so everyone can have a great beach day.
Keep Your Pets On A Leash - Everyone loves enjoying the day with their pets, but not everyone will love a run-up from your furry friend. Keep your pets close by and on a leash.
Those are our best practices to follow so you and everyone else in Port Aransas can enjoy our lovely beaches for years and years to come! For more great information and beach etiquette guidelines, be sure to check out the Respect Our Island Home page on the Port Aransas tourism website. Also, head to the Texas Leave No Trace webpage to discover even more ways to protect and preserve local beaches.