Best Port Aransas Water Sports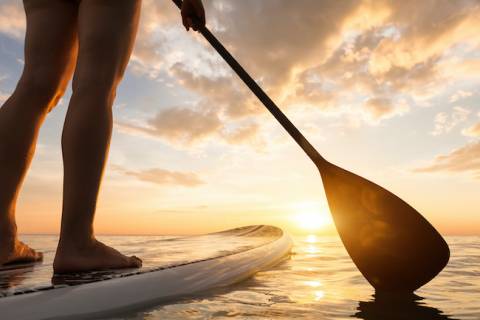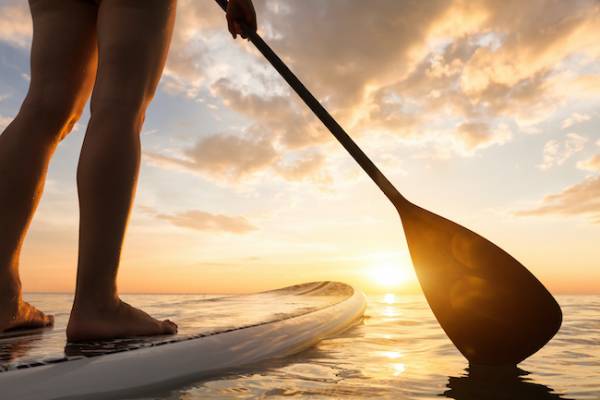 Port Aransas is known as the Fishing Capital of Texas, but did you know there are so many other water sports and activities along the Gulf Coast of Texas? From kayaking through the calm waters to soaring in the sky with a parasail, Port Aransas is a hub for outdoor water activities for all ages and interests.
Fishing Charters and Tours
Port Aransas is a haven for fishermen, whether you're into bay fishing, deep sea fishing, or pier fishing. There are many local fishing charters and tours, including Captain Kelly's Deep Sea Headquarters. You can experience anything from an afternoon on the water to a multi-day excursion with this company. Port Aransas is also known for its diverse fish population. You can catch jackfish, tiger sharks, tunas, mahi mahi, cobia, wahoo, mackerel, and more.
Dolphin Tours
Dolphins can be found all around Port Aransas in the waters of the Gulf of Mexico and the Lydia Ann Channel. You can go on a dolphin cruise for the best chance at finding these creatures in the water, or explore on your own to places like the Aransas Pass Lydia Ann Lighthouse where dolphins are common. Red Dragon Pirate Cruises are one of the most fun ways to go dolphin watching in Port Aransas.
Surfing
Port Aransas is the best spot in Texas for surfing, and you'll find consistent waves here for all skill levels. Depending on the time of the year you visit, you'll find everything from mellow and beginner-friendly swells to bigger and more powerful waves appropriate for experienced surfers. Summer is the best time for beginners, while winter and fall are better for those who regularly get on a surfboard. A few popular spots for surfing include Fish Pass Jetties, Horace Caldwell Pier, and San Jose Island.
Jet Skiing
Want to get some speed out on the water? Jet skiing is a great way to explore the waters of Port Aransas, Mustang Island, and North Padre. There are many local companies offering jet ski rentals, including Paradise Jet Ski Rentals, Port A H20 Jet Ski Rentals, and Captain Jack's Jet Ski Rentals. Go on a guided trip to find dolphins in the wild or rent by the hour to explore the waters on your own.
Parasailing
Want to see Port Aransas from high in the sky? Parasailing is a thrilling option to get a bird's eye view of the Texas Gulf Coast. While parasailing, you'll get a chance to see some of the most iconic attractions in the area. View the USS Worthington Shipwreck, Aransas Pass Lighthouse, Harbor Island, Turtle Cove, the Lydia Ann Channel, and more.
Paddleboarding & Kayaking
The Mustang Island State Park Paddling Trail consists of several trails for kayaking and paddleboarding through the western shoreline of the island. Explore the 8.5-mile North Trail, 5.25-mile Shamrock Loop Trail, and the 6.8-mile Ashum Trail. You can find local businesses that offer rentals, lessons, and guided tours.
Plan Your Vacation to Port Aransas
Visit Port Aransas for an outdoor getaway to the Texas Gulf Coast. There are plenty of activities and things to do in the water in and around Port Aransas, whether you're looking for a thrilling adventure or a calming excursion. Book your Port Aransas vacation rental with Starkey Properties and start creating a dream beach vacation here.