Port Aransas Family Vacation: A Full Guide
From museums to nature preserves, Port Aransas is a hub for family-friendly attractions and things to do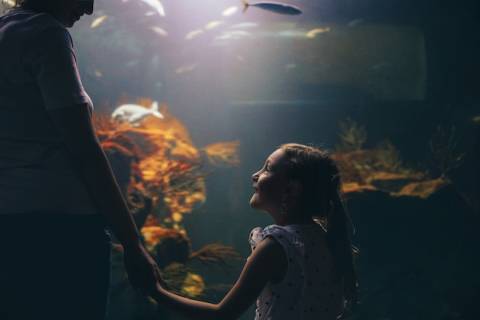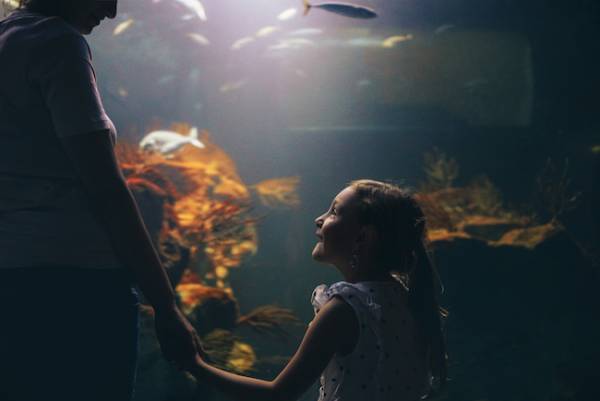 Plan your Port Aransas family vacation with us. Located on Mustang Island along the Texas Gulf Coast, Port Aransas is a beach destination with quintessential seaside charm, miles of waterfront access, and tons of outdoor activities. Port Aransas is also home to a wealth of kid-friendly activities for the entire family.
Whether you want to spend an afternoon learning about local history or explore the area's diverse wildlife and ecosystems, Port Aransas boasts endless opportunities for family fun. Book the perfect vacation rental, pack your bags, and let us help you plan a Port Aransas family vacation you'll never forget.
Pirate and Dolphin Cruises
Kids and adults alike will love an adventure aboard a custom 70-foot pirate ship complete with pirate-themed activities, costumed characters, and dolphin watching. Red Dragon offers pirate cruises seven days a week as well as special events and excursions. The fun begins dockside where you'll begin to hear tales of the sea, and once you get on board you'll hunt for hidden treasure and watch an epic sword fight.
Museums in Corpus Christi
Corpus Christi is just about 45 minutes from Port Aransas, and it's home to several amazing museums. The Corpus Christi Museum of Science and History is the perfect destination for an afternoon of fun and learning. The large museum campus boasts historical artifacts and significant items from the region's past, as well as an interactive kid's science learning center. Explore more than 500 years of South Texas history here.
While you're in the area, plan a visit to the Texas State Aquarium just down the street from the Museum of Science and History. View the Aquarium's collection of regional sea life like sea turtles, dolphins, stingrays, otters, and more. This educational facility offers opportunities to get up close with animals like sloth, dolphins, birds, and sea turtles. 
Local Parks and Preserves
The nature and wildlife in Port Aransas can't be overlooked. Port Aransas Nature Preserve and Leonabelle Turnbull Birding Center both feature nature trails for hiking and biking accessible for kids and adults. Both preserves are right next to one another making it ideal to visit both in a day. You'll see a variety of local and migratory birds, reptiles like alligators, fish, and other native species and plants.  
Events & Festivals
Throughout the year, Port Aransas is host to family-friendly events and festivals that visitors will love. Listen to live music during the Sunset Sounds Port Aransas concert series, view fascinating sand art at the Annual Texas Sandfest, or learn more about local flora and fauna at the Annual HummerBird Celebration. Attend these and other kid-friendly events in Port Aransas.
Find the Perfect Port Aransas Vacation Rental
Finding the ideal Port Aransas vacation rental can make or break your stay. We offer a wide variety of properties with amenities specifically catered toward large groups and families. You'll be able to find a place whether you dream of a home with a private pool, a place where you can bring your family pooch, or access to a golf cart to easily get around. Our vacation rentals also offer the space and convenience of home while you're away so you don't have to give up life's little luxuries.
Browse our large Port Aransas Vacation Rentals to Fit the Whole Family