A Guide to Birdwatching in Port Aransas
Plan the Ultimate Birdwatching Trip to the Texas Gulf Coast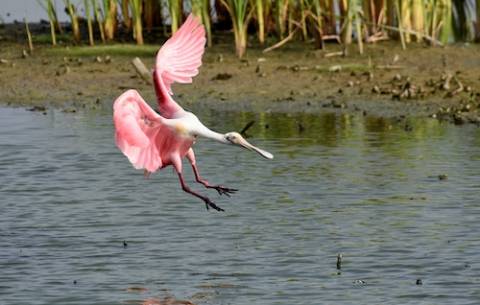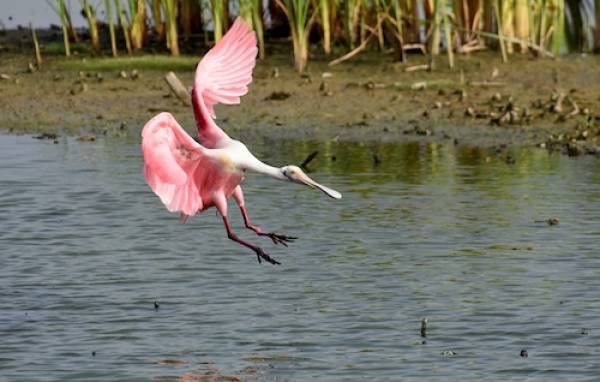 Birdwatching is one of the most popular activities in Port Aransas, Texas. Home to six sites within the Great Texas Coastal Birding Trail, Port Aransas offers bird enthusiasts many opportunities to view local and migratory species throughout the year. Coined as "The Nest of Texas," Mustang Island and Port Aransas has one of the largest populations of birds along the Texas Gulf Coast. 
Use our birdwatching guide for tips and advice on how and where to see the wide variety of bird species in Port Aransas.
Tips for Birdwatching
Blend In
When you're searching for birds, it's important to blend into the landscape as best as possible. First and foremost, stay as quiet as possible and avoid sudden movements. Birds can get easily startled and fly away from loud noises and quick movements. Additionally, it's helpful to wear clothing that helps you blend in with your surroundings.
Avoid wearing anything too bright and colorful as well because birds will have a better chance of seeing you and your movement. Earth tones and darker colors are ideal. 
Be Patient
It might take a while to get a good look at a bird, and it's best to stay patient rather than trying to get closer, which might just scare the bird away. Try to lay low and wait for the birds to get closer to you. 
Have the Sun at Your Back
While it can be a challenge, having the sun at your back will give you a better chance of viewing the colors and patterns on birds. 
Have Binoculars and a Camera
Binoculars are key when you're birdwatching, as sometimes you can only get so close to a bird. Binoculars will allow you to keep your distance while identifying different bird species. You'll get the clearest vision possible with binoculars! It's also a great idea to have a nice camera along that lets you zoom in and capture up-close images of birds in the wild.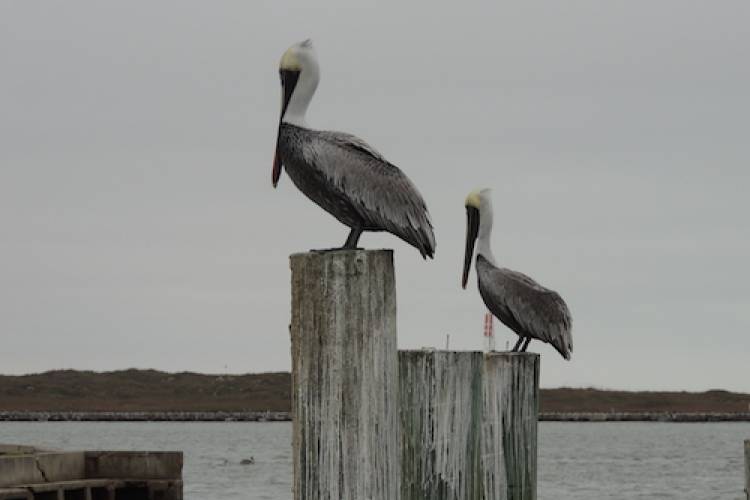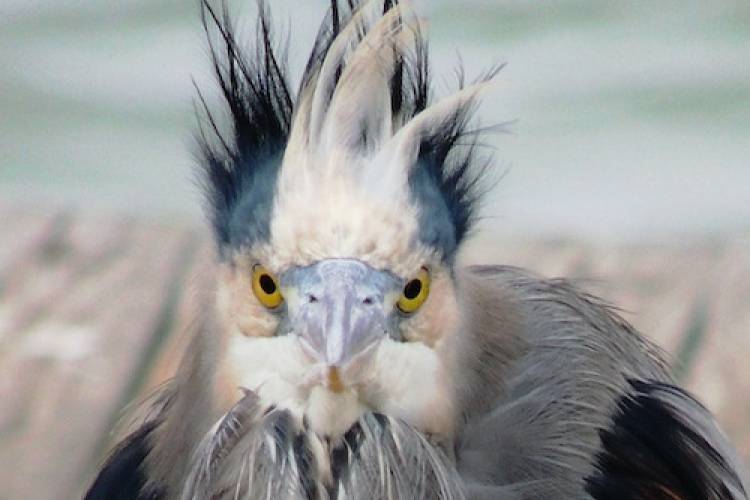 Places to Go Birdwatching in Port Aransas, TX
The Joan & Scott Holt Paradise Pond is a two-acre habitat and bird sanctuary. The preserve features a small park with a wheelchair-accessible boardwalk and three observation decks. Located within the center of Port Aransas, this birding center is easy to reach and explore. In November 2019, the park received a grant to implement a new trail and expand the park by 25 percent.
Located between the Gulf of Mexico and the Laguna Madre, Padre Island National Seashore is the longest stretch of undeveloped barrier island in the world. Teeming with wildlife, this park features 70 miles of coastline, prairies, dunes, wind tidal flats. You can explore on foot or via kayak in the Laguna Madre if you want to get a close view of aquatic birds. This park is home to nearly 400 bird species. 
Mustang Island State Park is a nearly 4,000-acre park with 5 miles of shoreline and 20 miles of shallow trails ideal for paddleboarding and kayaking. Birdwatching is popular here all year round, but especially during the migration season in the fall and spring. Coastal birds are common here and can be easily seen from the Mustang Island State Park Paddling Trail.
The Leonabelle Turnbull Birding Center features an observation deck and panoramic vistas of the park where you can view a wide variety of birds and other wildlife. On Wednesdays at 9 a.m., the Leonablle Turnbull Birding Center offers guided bird walks. 


Book Port Aransas Vacation Rentals with Starkey Properties