3 Activities for Fall Vacations in Port Aransas
Enjoy Smaller Crowds, Cooler Weather, and Plenty to do in Coastal Texas This Fall
Port Aransas in the fall offers beautiful weather and plenty to do for all types of travelers. For those who want to enjoy the great outdoors, there are pristine beaches, beautiful nature preserves, and abundant wildlife. Plus, families will find kid-friendly activities, dining, entertainment, and more. Some of the most popular activities here include beach-going, fishing, birdwatching, and golf. Come see what Port Aransas is all about in the fall after the summer crowds start to dwindle. 
In September, the heat of the summer begins to cool down, dropping from the 90s to the 80s and 70s. These cooler days mean even cooler nights, and the chance for rain is slightly higher than usual. Come with layers and prepare for all weather conditions. Keep in mind that June 1 - November 30 is hurricane season, so stay ahead of local news and weather patterns.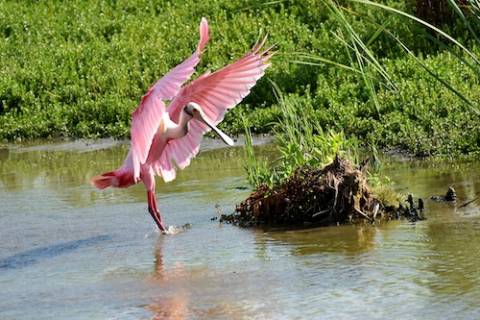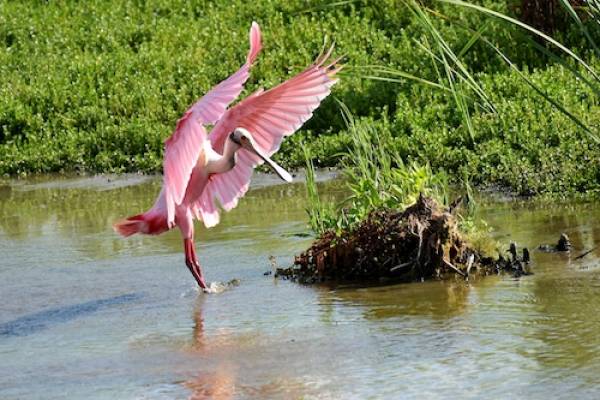 Bird Watching
Mustang Island and Port Aransas is a hub for birdwatching along the Texas Gulf Coast, and during the migration seasons, you'll have an even bigger chance of seeing different species. Visit the Joan & Scott Holt Paradise Pond, the Padre Island National Seashore, Mustang Island State Park, or Leonabelle Turnbull Birding Center. Migratory bird species often make a pit stop in Port Aransas, while others stay here for the whole winter.
Depending on when you're planning on visiting, you'll see a variety of bird species including warblers, grosbeaks, orioles, shorebirds, and more.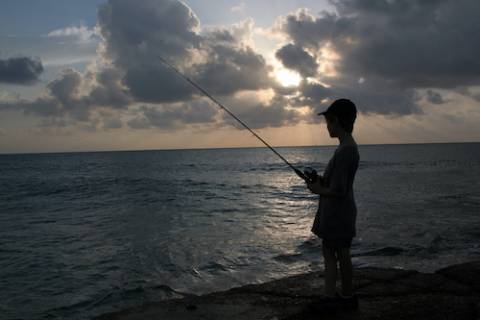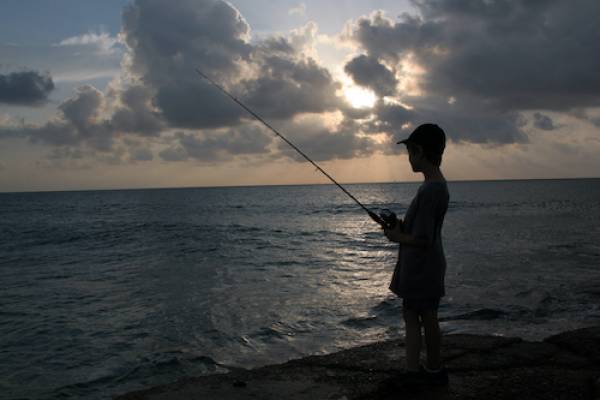 Fishing
Fishing is a hugely popular activity in Port Aransas and along the entire coast of Texas, from deep sea fishing to bay fishing and beyond, anglers will find a way to get out on the water here. Fishing is great here all year round, and local charter companies know the seasonal patterns and what types of fish are best caught during the fall season. This time of the year you'll be able to catch redfish, mahi-mahi, tarpon, tuna, marlin, and specks. 
Inshore saltwater fishing is great throughout fall and into the winter months. During this time of the year, many locals believe that inshore saltwater fishing is some of the best around. You can catch redfish, flounder, black drum, and more.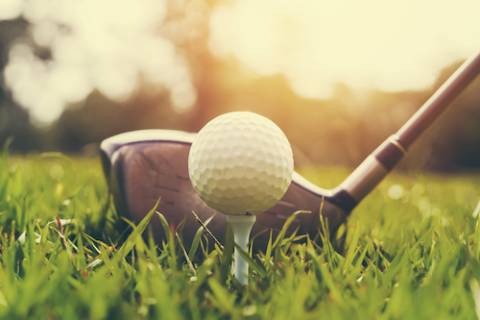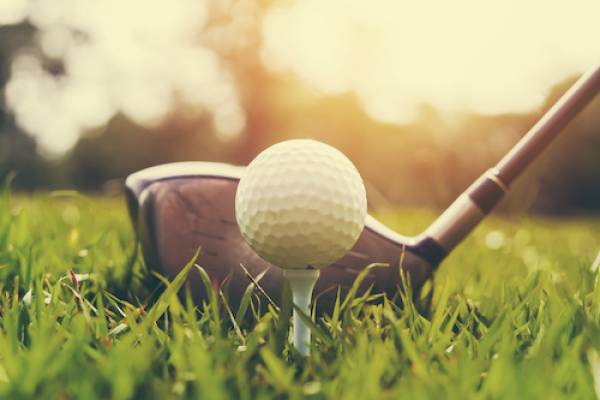 Golfing
Looking to get out on the greens during your Port Aransas vacation? Port Aransas is home to several world-class golf courses, including Oso Beach Municipal Golf Course and Palmilla Beach Golf Club. Fall is a great time to play a few rounds because the temperatures aren't nearly as scorching as they are during the peak of summer. Plus, since there aren't as many tourists you won't have to wait as long for a tee-time.
Whether you're a beginner looking to play just 3 holes of golf or you want to spend the entire day out on the course, you'll find something to suit your skill level and interest here. 

Book Your Vacation at One of Our Port Aransas Vacation Rentals