Work and Learn Remotely in a Starkey Vacation Rental
Remote working and learning has become an increasingly more viable possibility. Whether you are looking to try a vacation that blends remote work or studying with family fun or have been homeschooling for years and know the drill, Starkey properties allow you to feel right at home whether you sit down to work, study, or head out to explore the excitement of Port Aransas.  
Why Vacation Rentals?
Getting a change of scenery is the perfect way to enjoy a fresh look at your work or studies! And there are plenty of benefits to getting that change of scenery while staying in a vacation rental. Rather than a hotel room which typically offer only one room or so, vacation rentals offer the homey feel that comes with a kitchen, living room, and so much more.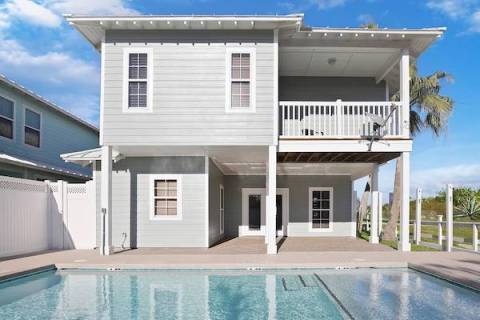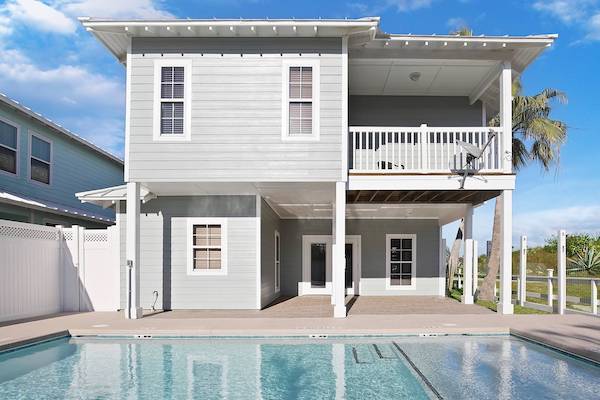 If you desire a true home-away-from-home, book a private Port Aransas home that offers all the space and privacy you could want. Starkey properties offers amazing amenities such as gourmet kitchens, private pools, and locations within walking distance of the sandy shores! With beachy décor and modern amenities, there is no better place to set up a workspace at the dining table or kitchen bar for remote work or learning. You'll feel right at home as you enjoy the change of pace while working, studying, and relaxing in a Port Aransas vacation rental home.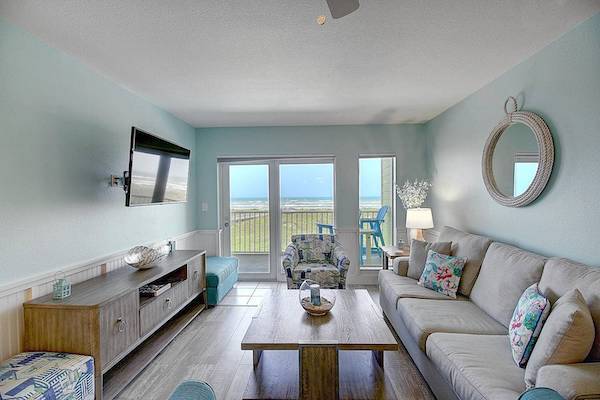 For smaller groups, or those desiring access to community amenities, a beachy condo may be the best place to get away while keeping up with your work or studies! Enjoy oceanfront views as you join another Zoom meeting or finish up a piece of schoolwork. Once the work is done, head down to swim in the community pool, enjoy nearby beach access, or enjoy the view from your private balcony!  
Take a Work or Study Break! 
When you aren't focused on work or studying from your home-away-from-home, head out to explore Port Aransas! Homeschooling and remote opportunities allow travel outside of the typical vacation times (I.e., summer, spring break, etc.). Luckily, there is something to explore in every season in Port Aransas! With moderate, pleasant temperatures all year round, this is the perfect place to get a change of scenery during your typical work and school periods. 
The winter months are perfect for golfing, fishing, and even hiking or walking through Mustang Island State Park or Padre Island National Seashore. You can even explore the Texas State Aquarium, Port Aransas Museum, and the Corpus Christi Museum of Science and History.  
Warmer weather island invites you to spend the day at the IB Magee Beach Park or head to the Waves Resort Waterpark to make a splash and cool down. You can also make a visit to Lighthouse Lakes Park which features kayaking trails and ideal fishing locations.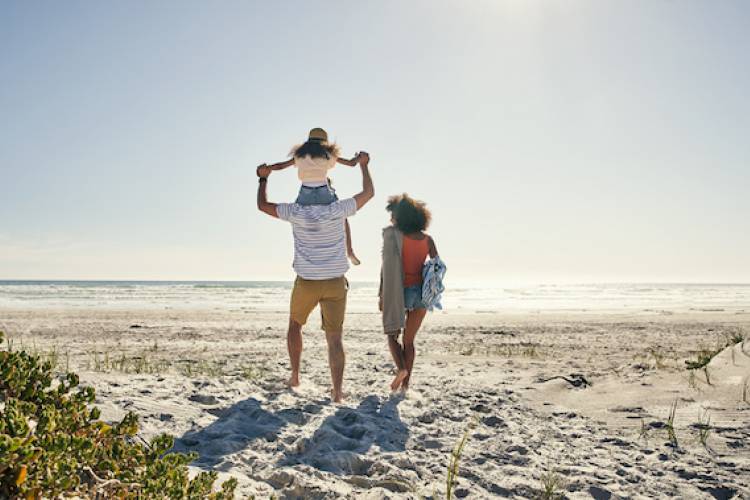 Find yourself an ideal getaway for enjoying the Gulf Shore of Texas. No matter if you need a private home with plenty of space for setting up a workspace, a condo with ocean views and the perfect study space, or simply a family-friendly rental for fun and relaxation, Starkey vacation rentals has something for everyone!